Visit Vancouver USA Annual Report + Direct Mail Campaign

The Visit Vancouver USA Annual Report is a six page publication redesigned by Taylor Pulsipher and updated annually. Taking the original design from 2014-2016, Taylor updated the existing system in 2017 to create better hierarchy, increase legibility, and better align with new branding direction. Along with the editorial design and layout, multiple infographics and illustrations were created specifically for the annual report. It is distributed to hundreds of businesses and government officials. ​​​​​​​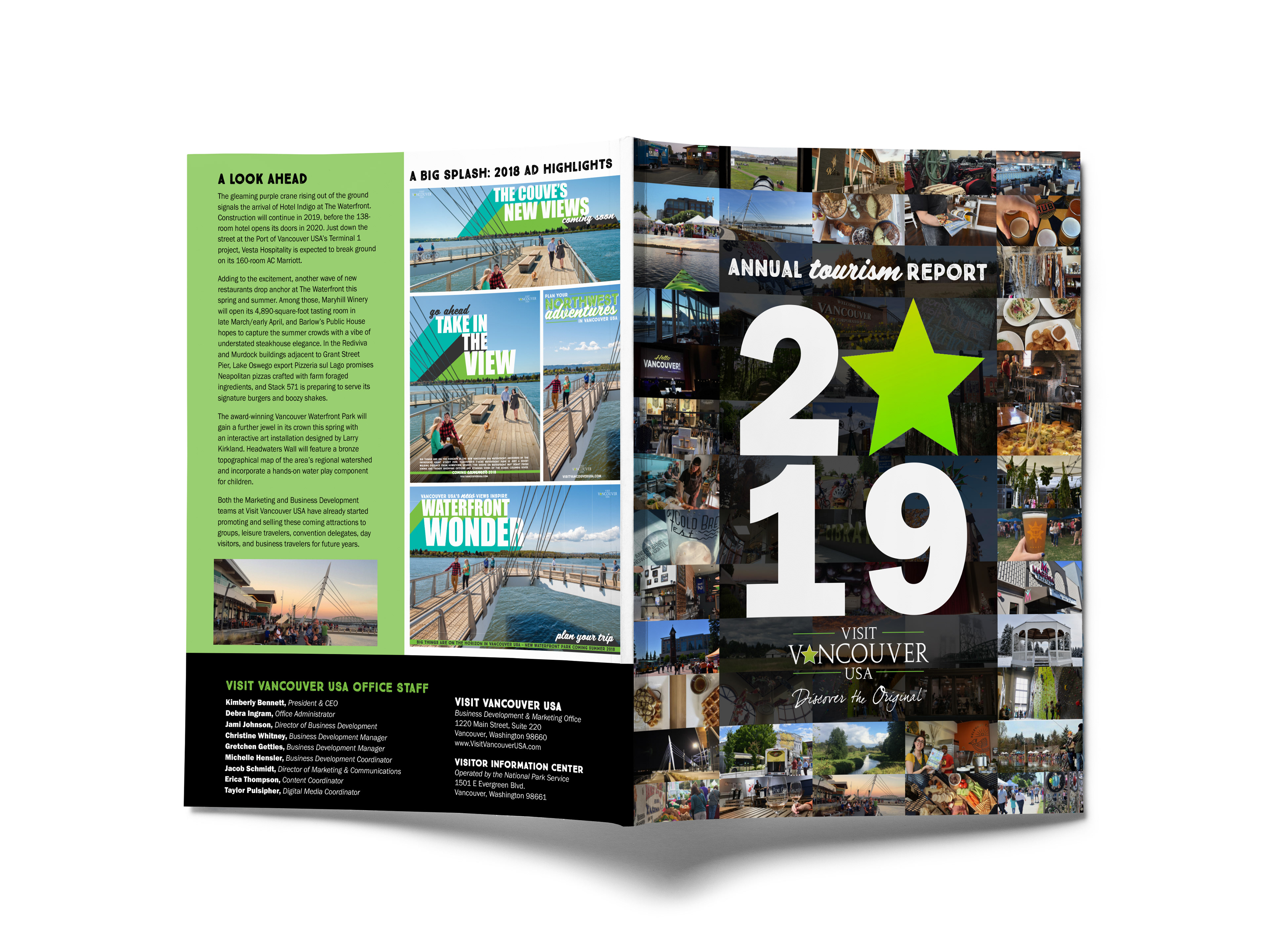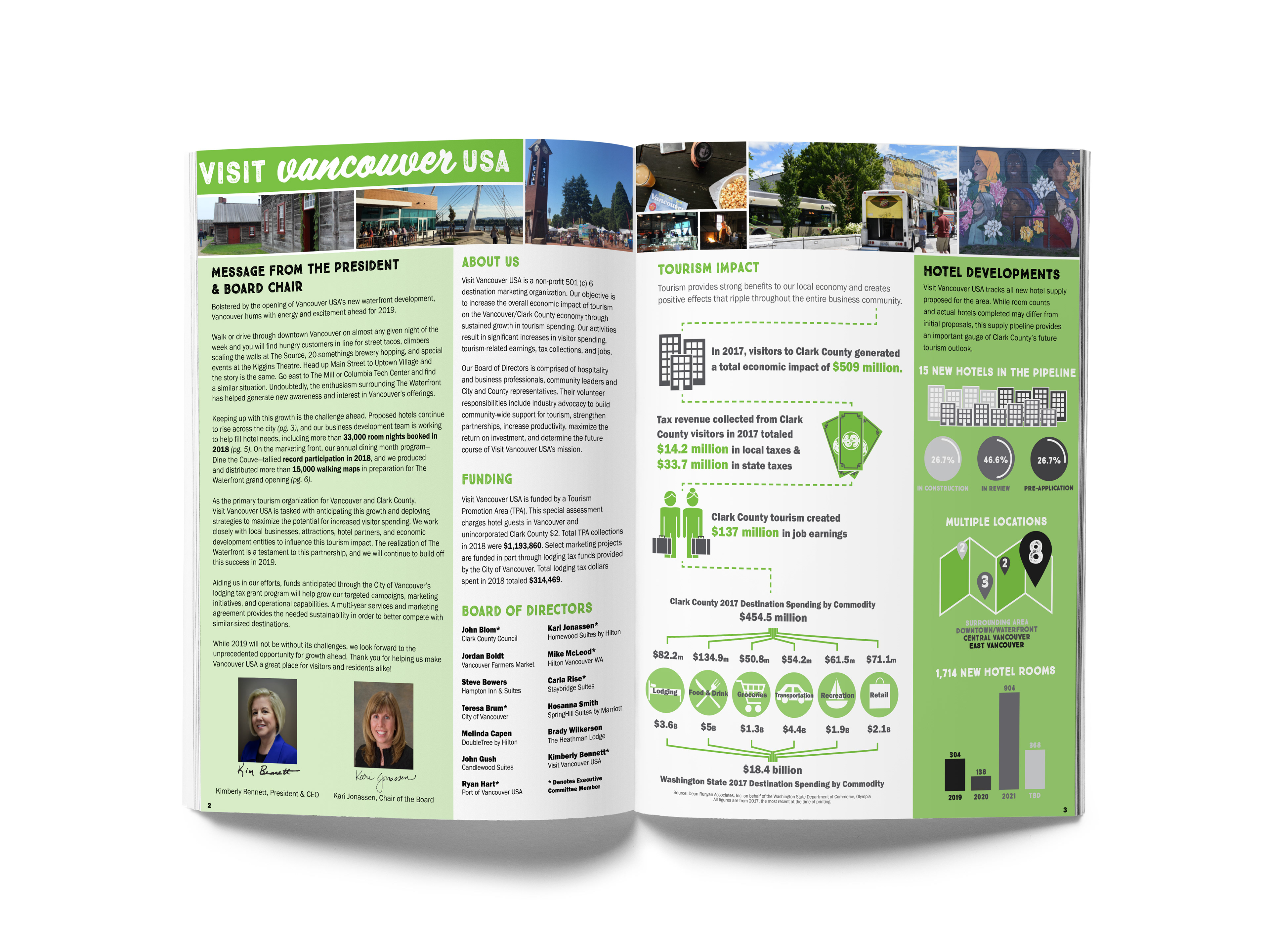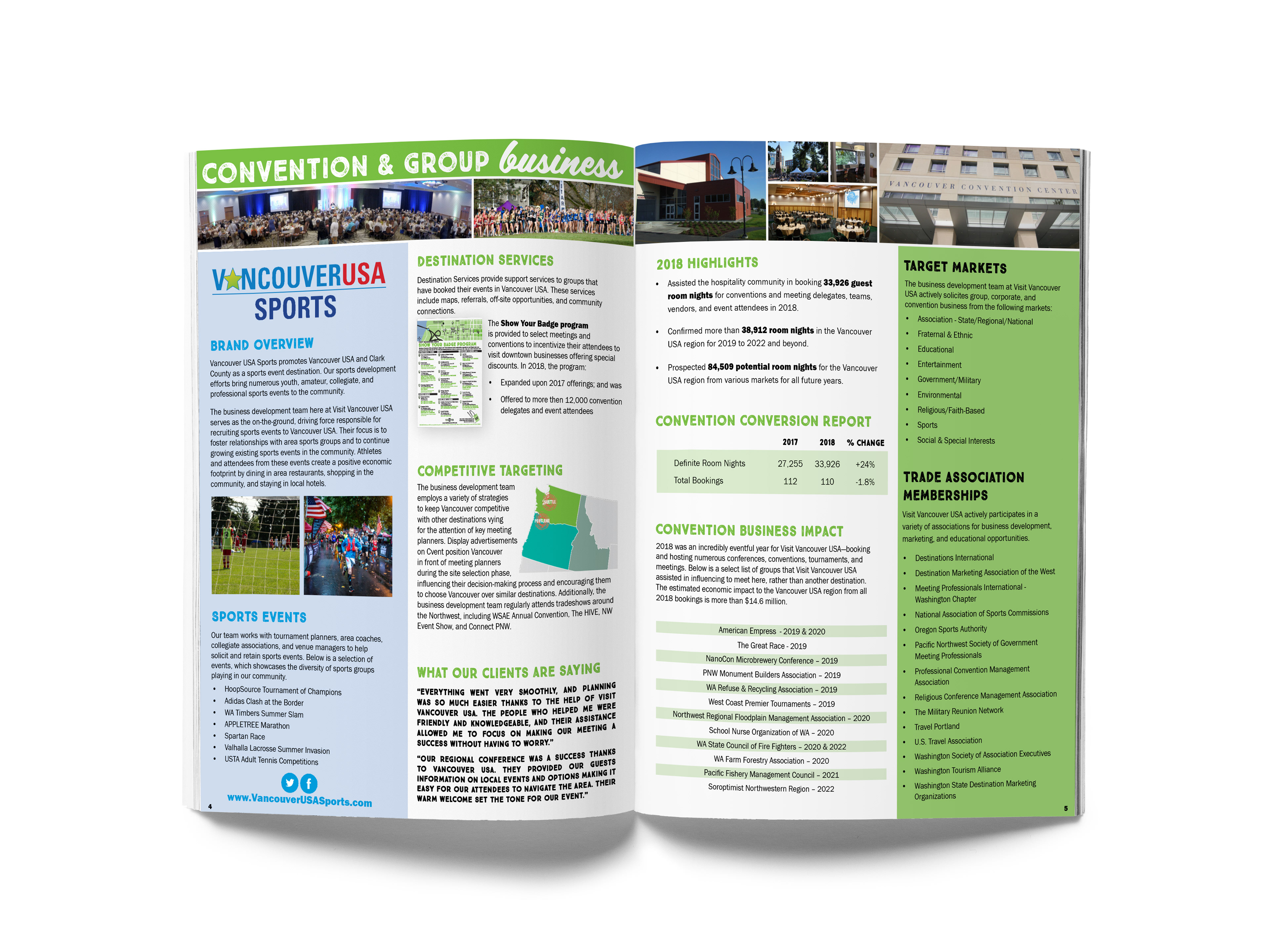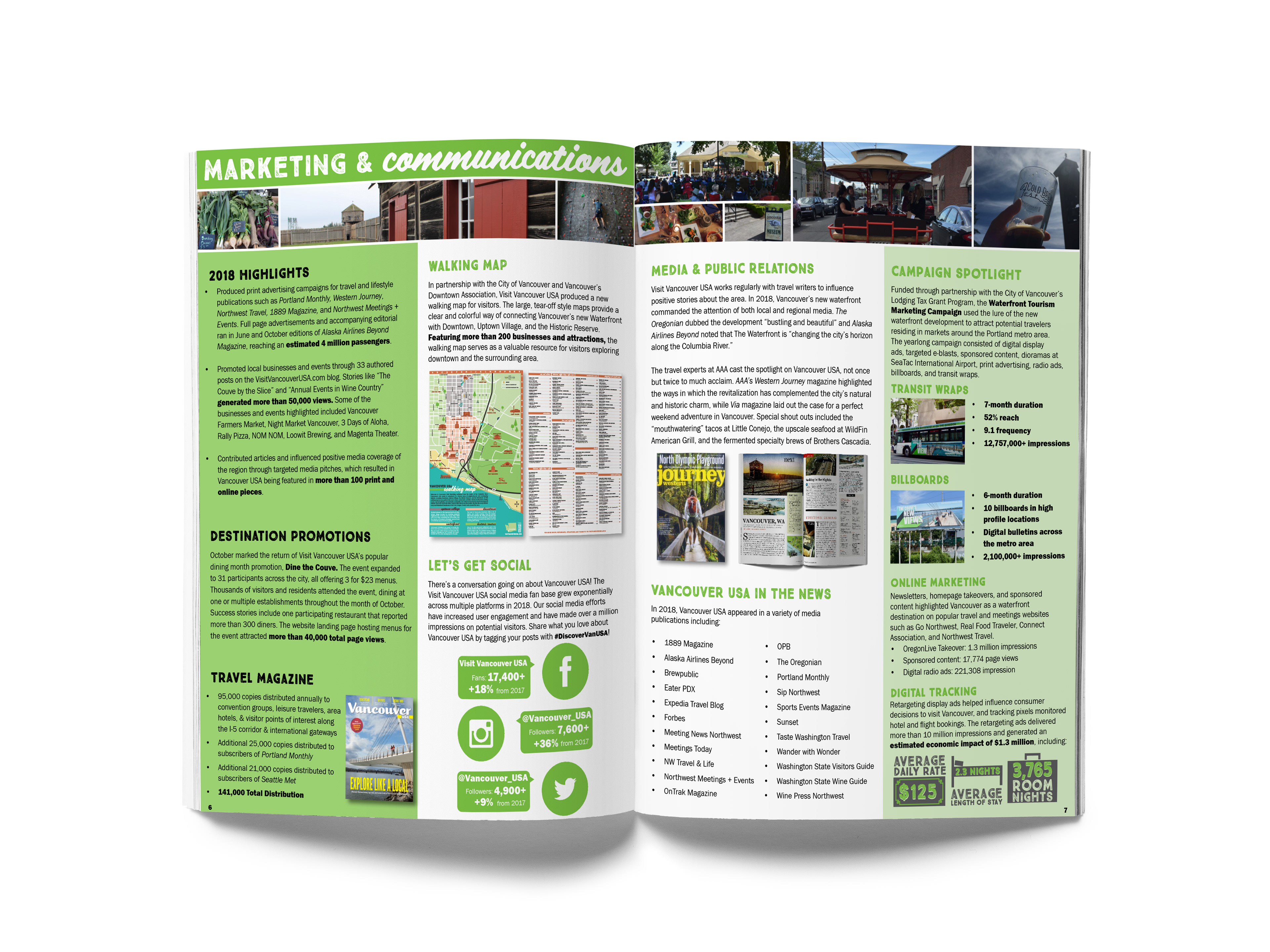 The "How to Vancouver" direct mail piece was created as part of a larger year-long campaign and sent to 70 top and prospective clients and assisted in booking both site tours and leads on new group business for the region. Along with the box design and the concept, Taylor Pulsipher also designed the stickers, "How To" guide, a 14 page coloring book of local murals with a walking map created specifically for the campaign, information sheets, and a water bottle. The kits were then assembled in-house and mailed.